The winner of the first Big Tour competition of CAVALIADA Warsaw was home athlete Marek Wacławik.
39 horse-and-rider combinations took part in today's Big Tour, for the prize of the National Support Centre for Agriculture and under the patronage of TylkoSkoki.pl. 8 of them managed to go clear over the 140 cm course, but Marek Wacławik (POL) aboard 10-year-old Kathmandau was ultimately unbeatable.
"I did not expect such a good result, I went as the second one in the class and it's hard to keep a high place until the very end. My strategy was to go offensively, with a good canter, because it was the first time for my horse at this arena. I wondered how he would go in the corners, so I tried to keep his mind on the canter, so he wouldn't look around as much. The result was a very smooth round that gave us the victory" – said the rider.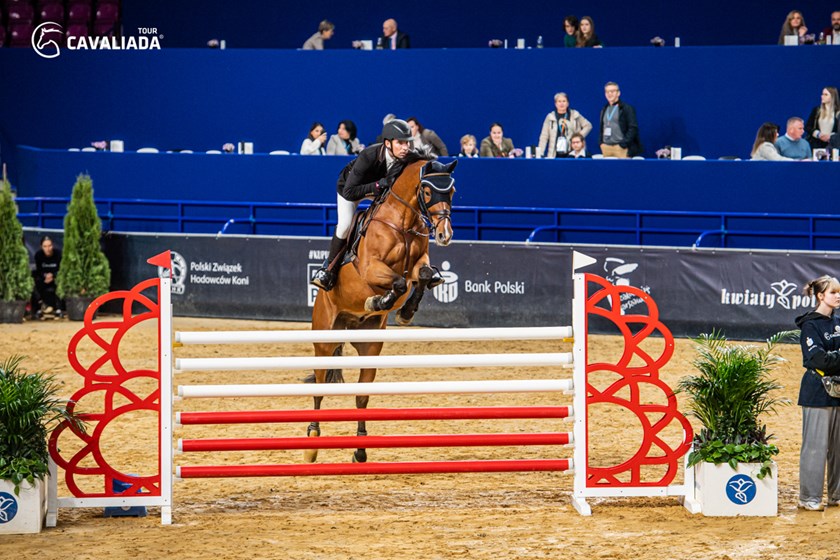 Second place went to the 16-year-old Amelia Szczupakowska (POL) with Chaccos Boy, and third – to Sławomir Szlachta (POL) with Just Riding California BS.
The rivalry in the Medium Tour, for the prize of Idea Expo, ended with the victory of Dawid Skiba (POL) aboard Tamagotchi, followed by Paulina Bule (POL) with Almquist and Daria Kobiernik (POL) riding Colette.
The winning pair of the Small Tour, for the prize of COS Torwar, was Jan Bobik (POL) and Hasala. Second place went to Julia Parda (POL) with Cheyenne, and third to Anna Stasiak (POL) with Con Cordia.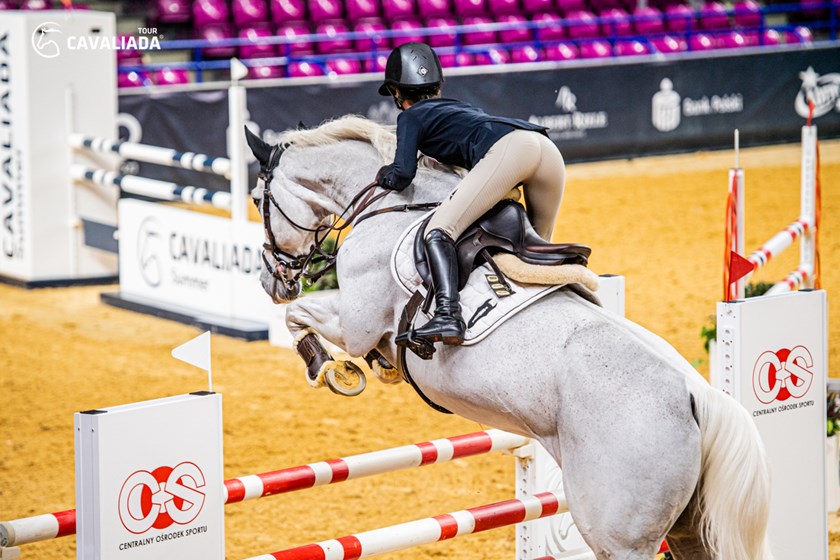 In the Amateur Tour, for the prize of Nowy Adres, the win went to Roksana Frączkowska (POL) aboard Venezia. Alina Sitek (POL) was second with Karezzo WP, and Maria Noga (POL) riding Cabanna 2 – third.
Results: https://zawodykonne.com/zawody/tarantevents/tour/884
Those who cannot be with us in the COS Torwar hall can watch the live coverage of the event. The broadcast is available at https://live.cavaliada.pl/
The main sponsor of the CAVALIADA Tour 2022/2023 is PKO Bank Polski. More information can be found at https://www.cavaliada.pl/en