The winner of the second leg of TRAF Eventing Tour was Daria Kobiernik aboard Ideal Girl.
Today's class, for the prize of Traf – Zakłady Wzajemne, under the patronage of Grupa MTP – saw 12 combinations on the starting list. The first round proved demanding, and even some of the crowd favourites made mistakes. Ultimately the only one to go "double clear" was Daria Kobiernik with her homebred Ideal Girl.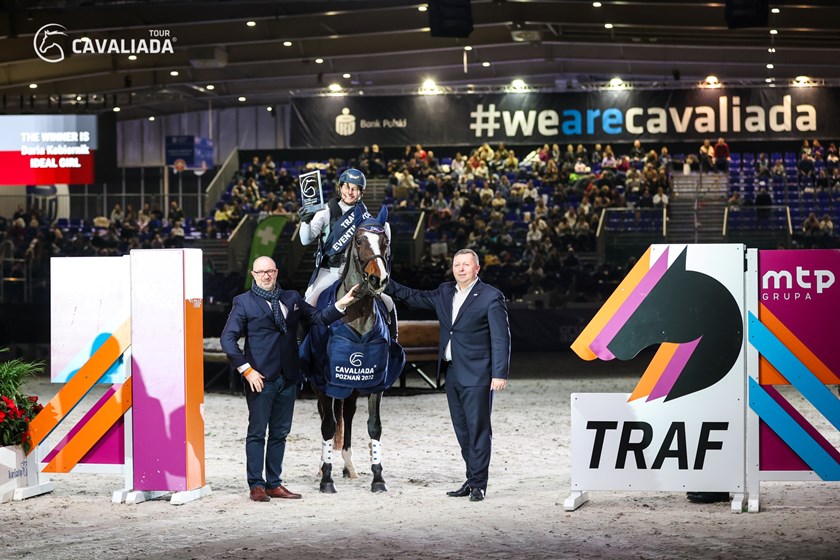 "Iga [Ideal Girl] did all the work today. When she entered the arena, she was immediately set into a galloping mode, eating up the fences. (…) Her energy made it more difficult to steer and cost us some smoothness in the ride. I was confident about the second round, because she already blew off some steam. She was precise and gave me 100%." – said the winner. 
Joanna Pawlak was fierce competition today, as the was the fastest with Armin de Monsieur. One knockdown and three added penalty seconds meant that she had to settle for second. Aurelia Drywa with Iwan topped off the podium.
In the Puissance competition, for the prize of Grupa Azoty, under the patronage of Grupa MTP, the sole rider to clear the wall at the height of 185 centimeters was Lithuania's Andrius Petrovas aboard Kendis. Aleksander Lewandowski (POL) with Canwero and Robert Wilczewski (POL) with Graefin Grey T followed in joint second.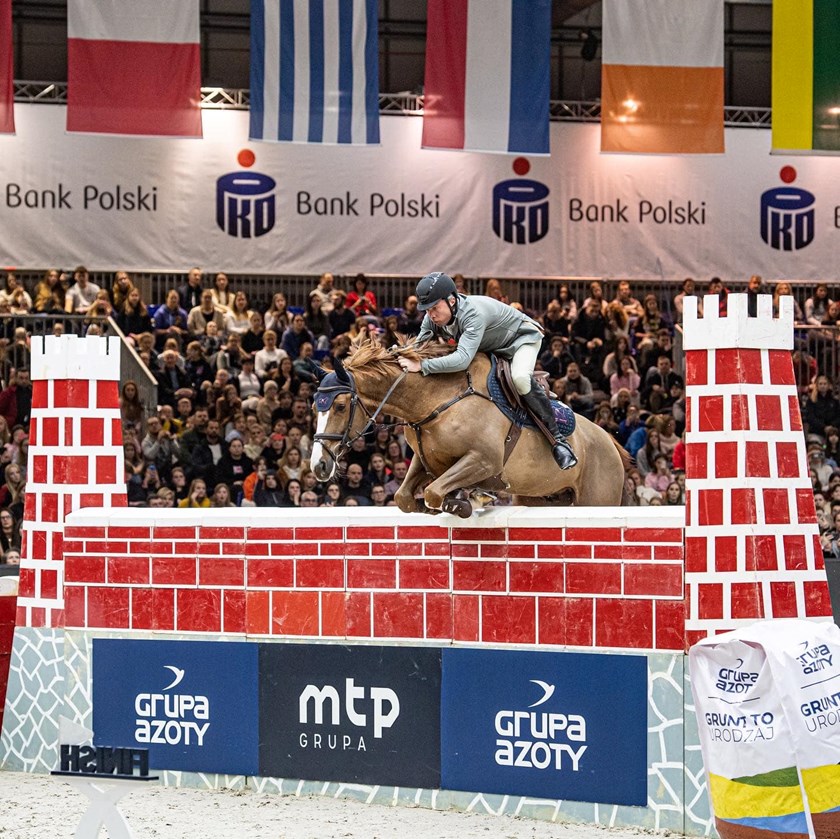 More than 100 riders took part in the CSI1* Small Tour, for the prize of City Marketing. The classification was thus split, and the winners were Paulina Słoniec (POL) with Die Kleine Lady and Marianna Kołacka (POL) with Don Junior MFS.
Can't be with us in the halls of Poznań International Fair? Watch the livestream – available at live.cavaliada.pl.
The main sponsor of CAVALIADA Tour is PKO Bank Polski, the strategic partner is the LOTTO brand, the Host City is the City of Poznań, and the partners are the Wielkopolska Region Local Government and the Polish Equestrian Association.
Results: https://zawodykonne.com/zawody/tarantevents/tour/891