Internationally in Poznan
More than 370 couples from 15 countries (Austria, Belgium, Bulgaria, Czech Republic, Denmark, Estonia, Germany, Latvia, Lithuania, the Netherlands, Norway, Romania, Sweden, Ukraine and Poland) will take part in the CSI competition in the first week of CAVALIADA Winter Tour in Poznan.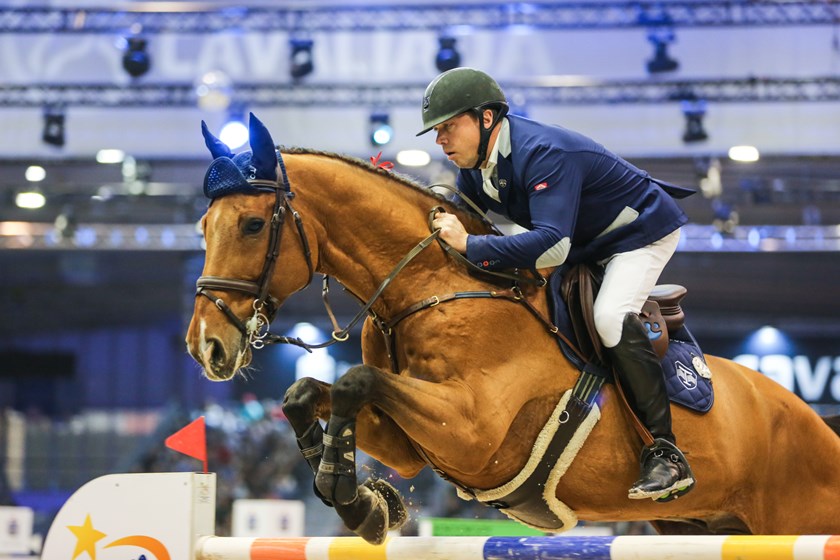 Among the foreign guests there are many titled competitors. One of the most experienced in this group is the Romanian Andrea Herck, who has won as many as 11 world-class competitions in the last five seasons. He confirmed his excellent disposition this year by winning the Grand Prix at the CSI2* event in Villeneuve-Loubet in France in January. Our western neighbours are a strong group: Sabrina Berger is the winner of the prestigious Grand Prix Arena Nova CSI2* in Wiener Neustadt, Ulf Ebel in 2017 took 4th place in the main CSI4* competition in Gross Viegeln, and the representative of the young generation of German riding jumpers Marvin Jüngel last year won the CSIO Youth Grand Prix in Zduchovice. The best representative of the Czech Republic is Marek Klus, the champion of his country, winner of the Czech Cup, who won 3 LR competitions internationally, including one in Poland − Grand Prix CSI2* Michałowice in 2017.  CAVALIADA, as always, is highly appreciated by riders from the Baltic countries. Gunnar Klettenberg − a participant of the four finals of the World Cup, the World and the European Championships, who has won 15 competitions in the world ranking in the last 10 years, and his daughter Kertu (second in the LEC World Cup competition in Siauliai) or the revelation of recent seasons (33 points in LR competitions in the 2019-2020 seasons) Paul-Richard Argus wil come from Estonia. Among the Lithuanians we will see the champions of this country, winners of many international competitions: Andrius Petrovas and Matas Petraitis. The best representative of Latvia will be the young winner of the Grand Prix CSI2*W in Tallinn − Laura Panele.
The most numerous and very strong group of competitors will of course be Poles. Fans can count on successful competition between the current Polish runners-up: Jarosław Skrzyczyński and Krzysztof Ludwiczak. Four other riding jumpers from the PZJ Top Ten Ranking are: Maksymilian Wechta, Jan Bobik, Grzegorz Kubiak, Dawid Kubiak and Mściwoj Kiecoń. In the CAVALIADA TV report, you will also be able to admire a host of Polish youth, including the Polish junior champion Juliana Suska and the leader of the junior ranking of the Polish Equestrian Federation (PZJ) − Aleksandra Kierznowska.
We will have to wait until the second week of CAVALIADA Winter Tour for the Polish champion and leader of the PZJ ranking, Wojciech Wojcianiec, who is just finishing convalescence after a knee surgery. His club Melloni Horses will be represented by the Belgian Jan Vinckier − winner of many prestigious Grand Prix, who has settled in Poland for five years and is a regular participant of Polish CSI competitions.
CAVALIADA Winter Tour is an international equestrian competition that will be held on February 11-14, 2021 and February 18-21, 2021 on the premises of MTP Poznan Expo. Due to the regulations in force, for the first time the competition will be held without the participation of the public. We encourage you to watch the broadcast online and take advantage of the offer at www.live.cavaliada.pl