Lithuania's Andrius Petrovas victorious in the Big Round
The Big Round class, for the prize of Bucas, under the patronage of TylkoSkoki.pl is already behind us.
Thursday's Big Round – the first qualifier for the Grand Prix – saw 66 pairs on the starting list. The course certainly favored smooth riding, and the tight turn before the MTP Group combination was the key to victory. 14 riders crossed the finish line without penalties, and the winner was Andrius Petrovas from Lithuania riding GIGOLLO, as he was the only one to finish the round below one minute. – I have been visiting CAVALIADA since the beginning of the show. I think it's a beautiful event with great atmosphere – said the rider. We will see him in many more classes during CAVALIADA Warsaw, including tomorrow's Puissance.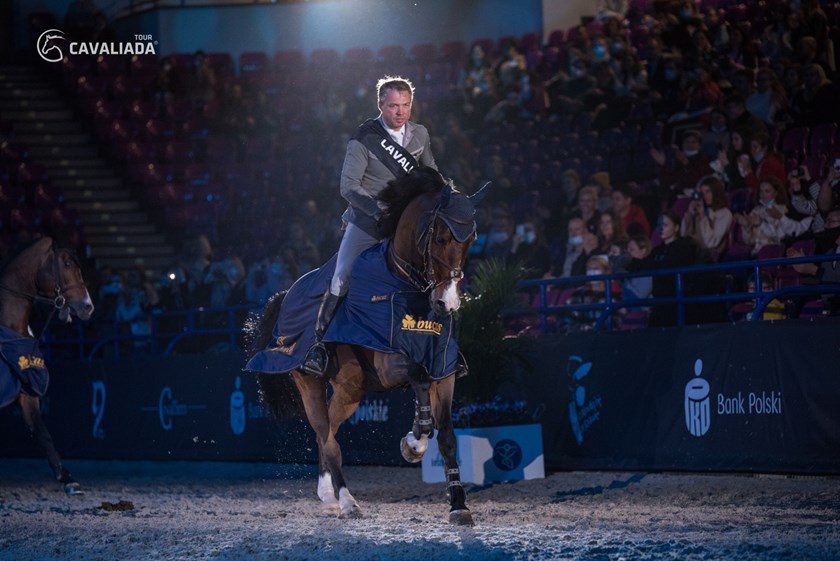 Second place went to Aggelos Touloupis from Greece with LORD MEXX, and Dawid Kubiak with ESTORIL FORTUNA was third.
The level of today's Big Round showed that we can expect fierce competition in the two most important classes of the event – counting for the FEI Rankings as well as CAVALIADA Tour.
Results can be found here: https://zawodykonne.com/zawody/tarantevents/tour/800/10159  
Patrycja Matyjasik (POL) with 10-year-old Kalila J was victorious in the CSI1* Small Round. The win in the Middle Round (130 cm) belonged to Lithuania's Matas Petraitis aboard Heineken. 
We invite you to watch the show at the stands of COS Torwar or online at www.live.cavaliada.pl