Saturday ends with Speed&Music
The final class of Saturday was the Speed&Music, for the prize of Grupa MTP, under the patronage of the Mayor of Warsaw and the media patronage of Radio Zet. 51 pairs tackled the course, and the rivalry was certainly fierce. Ultimately the best of them was Latvia's Kristaps Neretnieks with Gabriel PKZ. Andrius Petrovas from Lithuania with Sherlock followed 0,2 seconds behind them, and Greek Angelos Touloupis topped off the podium with LG Vettori. The highest-placed Pole was Łukasz Brzóska aboard Jernilla, who finished fourth.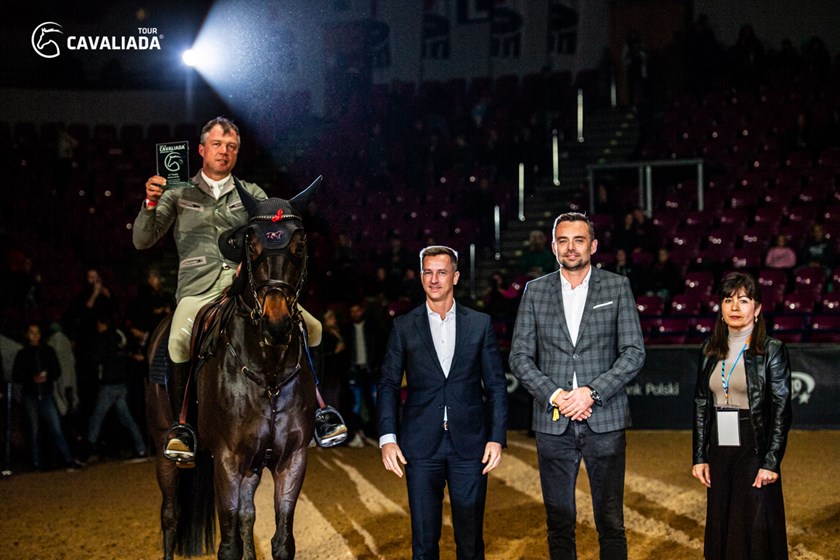 Tomorrow is the last day of CAVALIADA Warsaw. The highlight of the sports program is the PKO Bank Polski Grand Prix, counting for the world rankings, World Cup Central European League and CAVALIADA Tour.
Results: https://zawodykonne.com/zawody/tarantevents/tour/884
Those who cannot be with us in the COS Torwar hall can watch the live coverage of the event. The broadcast is available at https://live.cavaliada.pl/
The main sponsor of the CAVALIADA Tour 2022/2023 is PKO Bank Polski. More information can be found at https://www.cavaliada.pl/en