Mel Thijssen from the Netherlands was victorious in the first ranking class of CAVALIADA Poznań.
58 pairs took part in the Big Tour, for the prize of the National Support Centre for Agriculture, under the patronage of LOTTO, counting for the Longines Ranking and CAVALIADA Tour. 12 of them managed to clear the first course, set at the height of 150 cm. In the exciting jump-off three of them stayed on a zero-penalty score, and victory belonged to Dutch rider Mel Thijssen with Florida Balia NL.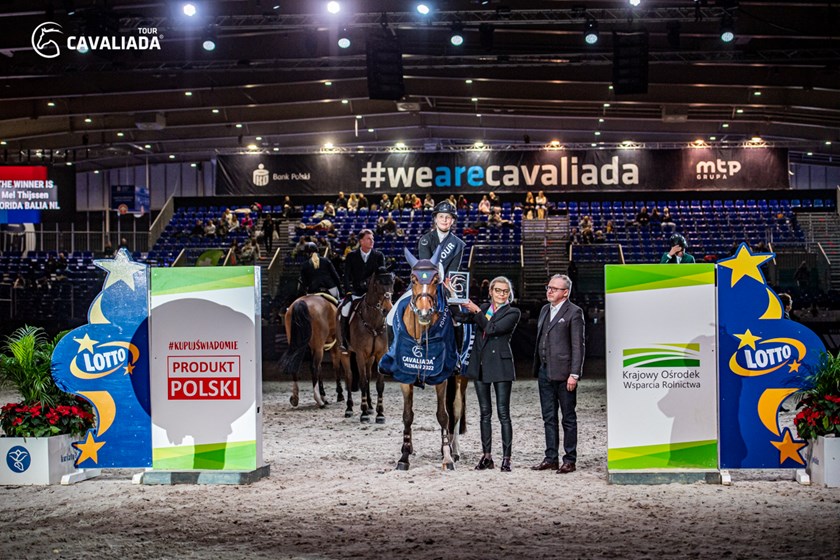 "It was quite a nice course, difficult and technical, but not too much for the horses. I was at the beginning of jump-off, so I didn't know if there would be many clears, my plan was to go clear, but also fast, because you obviously want to go for the win – that's the goal. (…) [Florida Balia NL] is one of my best horses, I think I can even say she's the best one. She's small, but she always fights for me, she's absolutely amazing." – said the winner.
Second place went to Irishman Matt Garrigan with Quantum Robin V, and third to Zoe Osterhoff from Germany with Jaguar King WD. The best Polish athlete was Kamil Grzelczyk, who finished fourth aboard Mister Dr. Heigl.
In the Medium Tour, for the prize of Śliwocki Home, under the patronage of the Polish Horse Breeders Association, the winner was Germany's Tom Schewe with Tender Dream Hero Z. Polish athletes followed, riding homebreds: Łukasz Piksa with Lucky Horse and Michał Kaźmierczak with Whoopy Boy.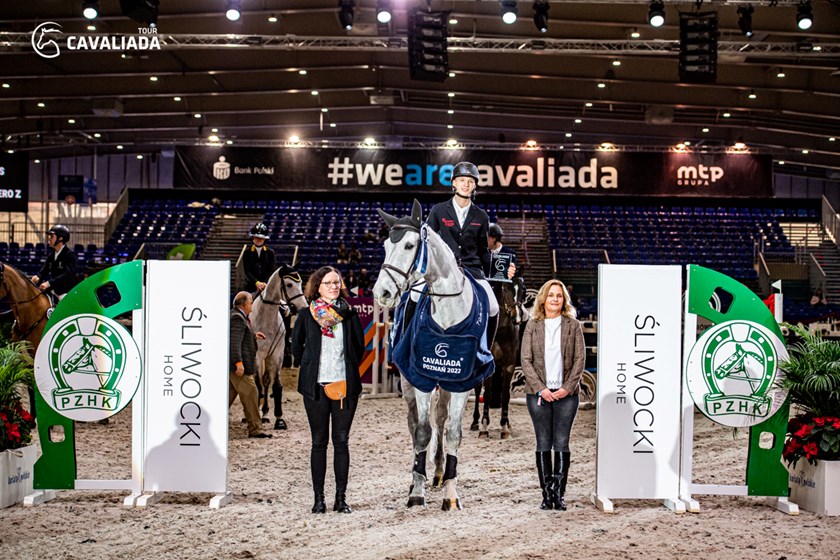 Kannandillo, ridden by Angelos Touloupis (GRE) was once again victorious in the CAVALIADA Youngster Tour class, for the prize of wpoznaniu.pl. Jack Ansems (NED) with Queen van het Voortveld took the second, and Sławomir Uchwat (POL) with Loreley Express J.P.P. – third.
The winner of the Amateur Tour class, for the prize of Garden City and under the patronage of the Wielkopolska Equestrian Association, was Marta Piszczek (POL) with Mavander. Second place went to Alicja Surówka (POL) with Caribou, and third to Michał Przybecki (POL) with Fly 108.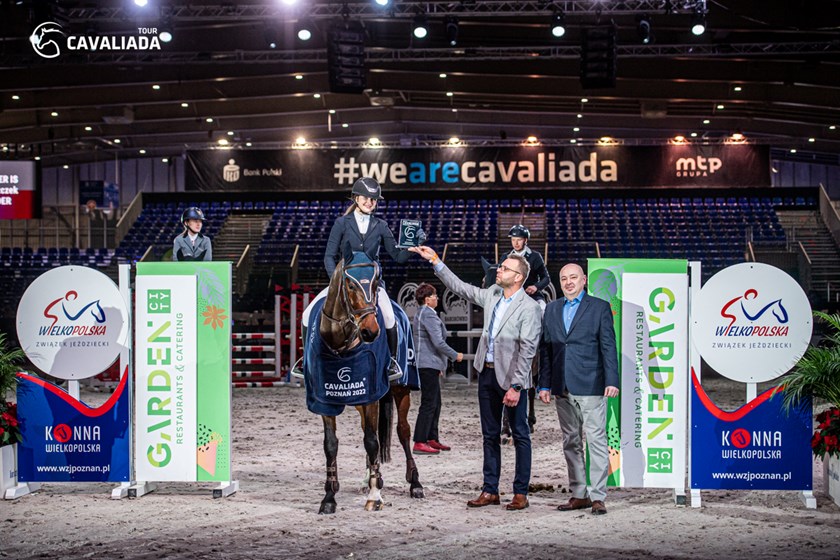 Can't be with us in the halls of Poznań International Fair? Watch the livestream – available at live.cavaliada.pl.
The main sponsor of CAVALIADA Tour is PKO Bank Polski, the strategic partner is the LOTTO brand, the Host City is the City of Poznań, and the partners are the Wielkopolska Region Local Government and the Polish Equestrian Association.
Results: https://zawodykonne.com/zawody/tarantevents/tour/891