The first woman in four in hand during CAVALIADA Driving Tour
Katarzyna Wieczorek is the first woman to take part in the CAVALIADA Driving Tour — competitions in four-in-hand driving. We will see her first performance on 10 November during CAVALIADA at Torwar in Warsaw.
CAVALIADA is a great equestrian celebration, during which competitions in four equestrian events are held in one place — show jumping, dressage, eventing and driving.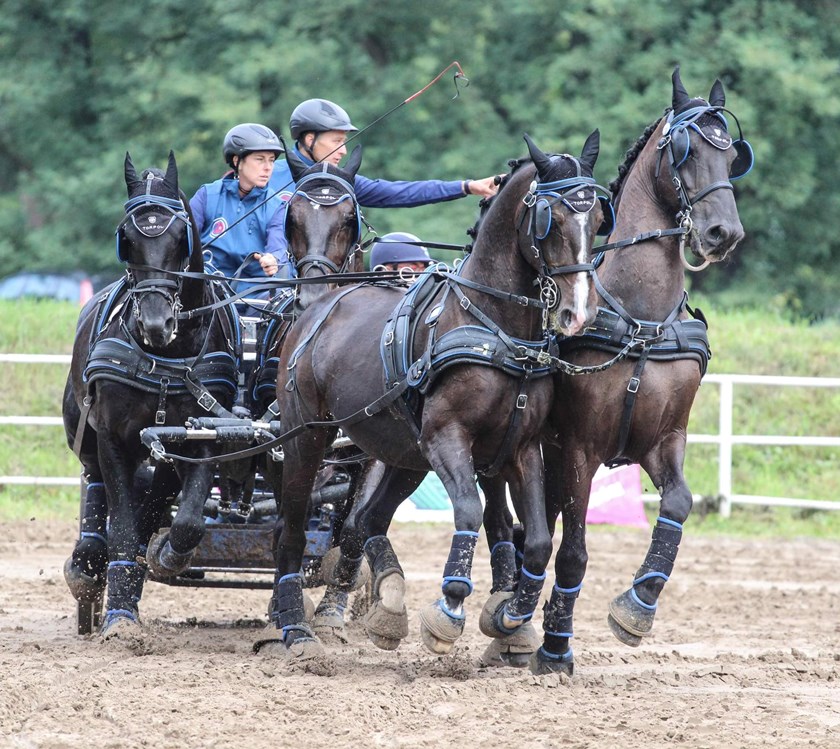 Driving champions and a debutante
Four-in-hand driving will take place again as part of the Polish Indoor Cup. Each of the CAVALIADA qualifiers will at the same time constitute qualifiers for HPP with the final in Krakow. Five teams will compete for the title of the best driver. Three of them are the defenders of the title, the undisputed champion of CAVALIADA, the current gold medallist of the Polish Championship in four — Piotr Mazurek, bronze medallist of the Polish Championship in 2022, Aleksander Fularczyk, and Tadeusz Andrys, Krzysztof Szczepaniak, and the first woman in history — Katarzyna Wieczorek. She emphasises that she has always dreamed of competing in CAVALIADA. Now that this dream has come true, she feels a lot of pressure on her shoulders. The competitor already has international successes in singles and domestic successes in pairs. Now it's time for four-in-hand carriages.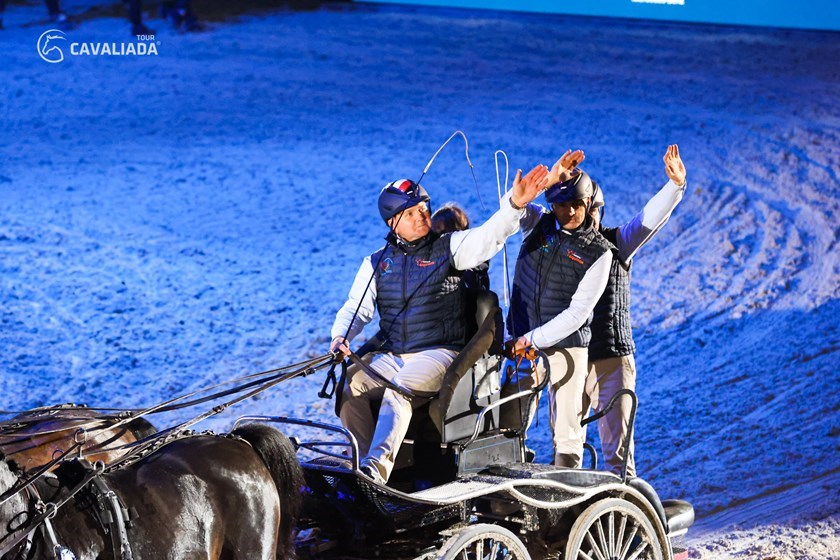 The defender of the title is ready to fight
During the CAVALIADA Tour, we will see eight driving competitions — two in each city. The first stop is the competition in Warsaw, where on Thursday 10.11 (8:45 pm) and Saturday 12.11 (5:00 pm) the first stage of the CAVALIADA Driving Tour will take place. Piotr Mazurek triumphed in the last cycle, winning five out of eight competitions. Also this season he wants to repeat his success and he is taking an experienced horse line-up to CAVALIADA. – The competition promises to be very interesting. I think that Aleksander Fularczyk, who in the last season has grown into a driving star, will be a dangerous rival and I think that this wave will carry him. He has a year richer in experience and that's a lot — says Piotr Mazurek. And he adds that also Krzysztof Szczepaniak has not yet fully revealed his cards and has more potential than the results indicate. – I also know that Tadeusz Andrys is training diligently for CAVALIADA. Among the competitors we will have a lady, Katarzyna Wieczorek, a very ambitious person, a representative of women in driving, and there are really many of them! The participation in CAVALIADA is always a great experience and the greatest possible promotion of both the driving sport and the drivers themselves. There is no other such large media event in Poland – says Piotr Mazurek. – I think we will fight from the very first competition, but in the back of my head I have the fact that this is the first CAVALIADA for my horses and I want to see how they will feel in the arena. First of all, I am a horseman, I respect my horses, they are my friends and we work as a team, so I do not want to force them to show 200% of their strength on the first day at all costs – says Piotr Mazurek.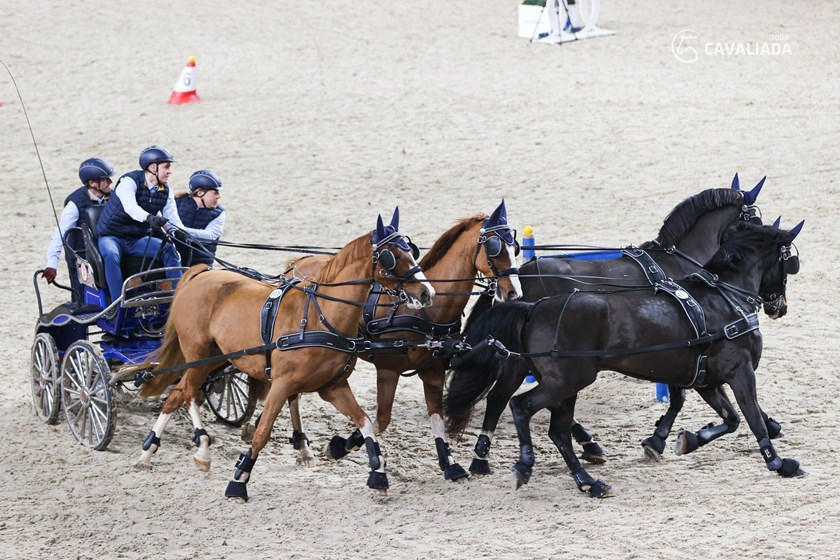 Hungry for victory
The previous Tour 2021/2022 created a new star — Aleksander Fularczyk. Everyone wondered how it is possible that this 21-year-old is taking part in a national competition for the first time at CAVALIADA and immediately takes the lead, ahead of experienced competitors, finally taking third place in the HPP and CAVALIADA Driving Tour. In the open season, he won a bronze medal at the Polish Championships. – I am taking with me an experienced line-up from the previous CAVALIADA series. I will be at all editions, because this season I focus only on victory. In my opinion, CAVALIADA is unique in that it consists of four equestrian events in one place, there is a great atmosphere with cheering fans. At the same time, it is very nice and cosy, like home! – says Aleksander Fularczyk. – There are as many as eight competitions ahead of us, so I don't feel stressed about Warsaw. A stumble in one of them will not exclude me from the fight for victory. I am positive and I approach the competitions calmly, which does not mean that you can disregard the rivals in such a situation. I have an intense summer season behind me, so I am prepared and ready to fight for the victory.
List of admitted to CAVALIADA Driving Tour – Polish Indoor Cup in four-in-hand driving
HHP in four-in-hand driving 2022/23

No.

Competitor

Club

1

Piotr Mazurek

'Sokół' Folk Sports Club — Kunowo Riding Section

2

Aleksander Fularczyk

Kashubian Association for the Promotion of Horse Sports

3

Tadeusz Andrys

Rubin Ranch Association

4

Krzysztof Szczepaniak

Rubin Ranch Association

5

Katarzyna Wieczorek

Olmet-Ostsped Ostrów Wlkp. Riding Club
Fot. Katarzyny Wieczorek autorship Magdalena Helon, other Dava Palej.