The programme of CAVALIADA in Warsaw
There are less than two months left to the beginning of the 11th edition of CAVALIADA in Warsaw. On 10-13 of this year all horse riding enthusiasts are invited to the Torwar Central Sports Centre. It is there that for four days of the competition we will witness the struggles of competitors competing in show jumping, dressage, driving, jumping and eventing. We present the most important points of the programme of this event.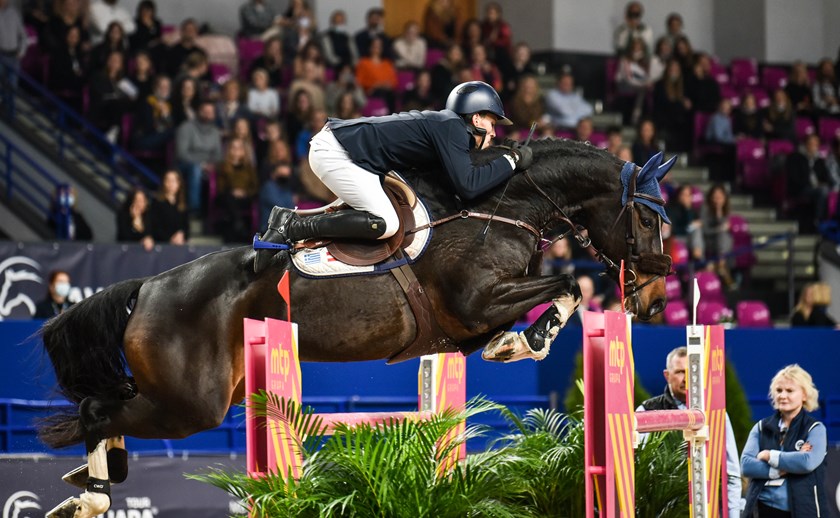 Sports emotions at the highest level, daily show blocks and spectacular special competitions – all of this can be seen at this year's CAVALIADA. In addition, the event will be accompanied by the Fair of Equestrian Equipment and Accessories, where, on an exhibition space larger than last year, every horse lover will find something for themselves. During the long weekend of the National Independence Day, there will also be festive shows and attractions for the public.
During CAVALIADA in Warsaw, jumping competitions are held as part of international competitions in the following ranks: CSI2*W, CSI1* and CSI for amateurs. The two most important competitions are included in the ranking of the International Equestrian Federation and the CAVALIADA Tour ranking. These are: the Friday Big Round and the Sunday Grand Prix with a pool of PLN 104,000 each. Additionally, the Warsaw Grand Prix is one of the eliminations of the Central European League of the World Cup. The prize pool of jumping competitions is a total of almost PLN 400,000. A great facilitation for competitors taking part in CSI1* and CSI amateur competitions is the lack of the required FEI passports.
CAVALIADA in Warsaw is the first stop of the largest series in Poland, authorised by the International Equestrian Federation. – We provide sports emotions throughout the winter season. CAVALIADA starts in November of this year in Warsaw, in December we invite you to the largest edition in Poznań, while in February 2023 we will appear in Sopot for the second time, and at the beginning of March we will end another cycle with the grand finale of CAVALIADA Tour 2022/2023 in Krakow – says Jakub Patelka, Director of CAVALIADA Tour. – As the organisers, we want to provide competitors with the opportunity to compete at international events in the indoor season, hence the whole idea of the cycle. In individual locations, in the two most important competitions, the competitors can win points and the best of them, during the finals in Krakow, will receive financial prizes, and the planned prize pool is PLN 60,000 – ensures the Director of CAVALIADA Tour. As every year, there will be CAVALIADA Future – children's competition on ponies.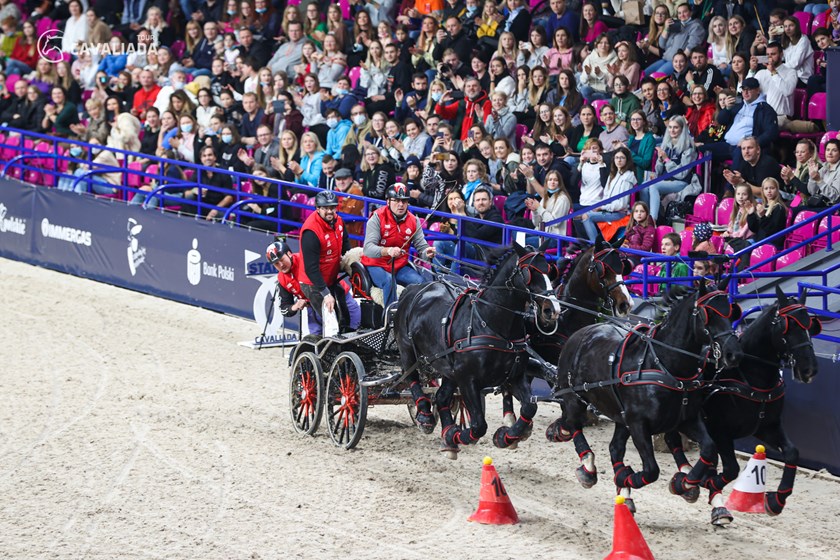 The competitions as part of the CAVALIADA Driving Tour and Eventing Tour are eliminations of the Polish Indoor Cup, the final of which will take place during CAVALIADA in Krakow. There will also be a dressage competition in Warsaw – competitors will compete in CAVALIADA Dressage Tour on Friday and Sunday.
The programme of CAVALIADA in Warsaw*
Thursday 
Small Round – show jumping, 125 cm
Amateurs Round – show jumping, 110 cm
Middle Round – show jumping, 130 cm
Big Round – show jumping 140 cm
Shows
CAVALIADA Driving Tour shows – four-in-hand driving
Friday 
CAVALIADA Dressage Tour – dressage, Small Round
Amateurs Round – show jumping, 110 cm
Middle Round – show jumping, 135 cm
Big Round – show jumping 145 cm, LR, CAVALIADA Tour
Shows
CAVALIADA Eventing Tour – parkour-cross for eventing competitors
The Puissance
Saturday
Small Round – show jumping, 125 cm
CAVALIADA Future – children on ponies, show jumping
Middle Round Final – show jumping, 140 cm
CAVALIADA Driving Tour – four-in-hand driving
Shows
CAVALIADA Future relay – children's pony relay with adults in cars
Speed & Music – Show jumping speed competition, 135 cm
Sunday
Small Round Final – show jumping, 125 cm
Amateurs Round Final – show jumping, 115 cm
CAVALIADA Future – children on ponies, show jumping
Shows
Warsaw Grand Prix – show jumping, 140-160 cm
CAVALIADA Dressage Tour – dressage, Small Round
* Starting at 8.00 a.m., ending at approx. 10:30 p.m. The exact times of each competition will be known after all competitors have registered. Detailed information: www.warszawa.cavaliada.pl