Third win for Fularczyk, Kiecoń victorious in Speed&Music
Aleksander Fularczyk triumphed in today's CAVALIADA Driving Tour competition. Mściwoj Kiecoń won the Speed&Music class.
The Polish Indoor Four-in-hand Driving Cup - CAVALIADA Driving Tour, for the prize of Land Rover Karlik, under the patronage of Dominiak Carriages, saw 5 teams on the starting list. 4 of them were clear in the first round, and all three repeated that in the second one, so time was key today. The fastest of them was the youngest athlete – Aleksander Fularczyk with Ares, Edje, Neptun and Nuta, proving his excellent form and winning the third class of the Tour, thus securing his position as the leader.
"After Thursday, we wanted more. (…) Today we were focused and we got the effect. Today I was full of emotion at the highest level. In the second round there was full focus and good pace and it paid off." – said the winner.
Second place went to Piotr Mazurek with Blizard, Inwencja, Peloponez and Jaśmin, and third to Krzysztof Szczepaniak with Maestoso Mano, Pluto XX-2, Pluto XX-21 and Pluto XX-3.
22 riders took part in the Speed&Music competition, for the prize of LOTTO, under the patronage of the Marshal of the Wielkopolska Region, Marek Woźniak, and media patronage of Radio ZET. The master of this course was home rider Mściwoj Kiecoń aboard Digisport Codeina. Junior Iga Biegalska (POL) was second with Doravella, and Lithuania's Andrius Petrovas with Kendis – third.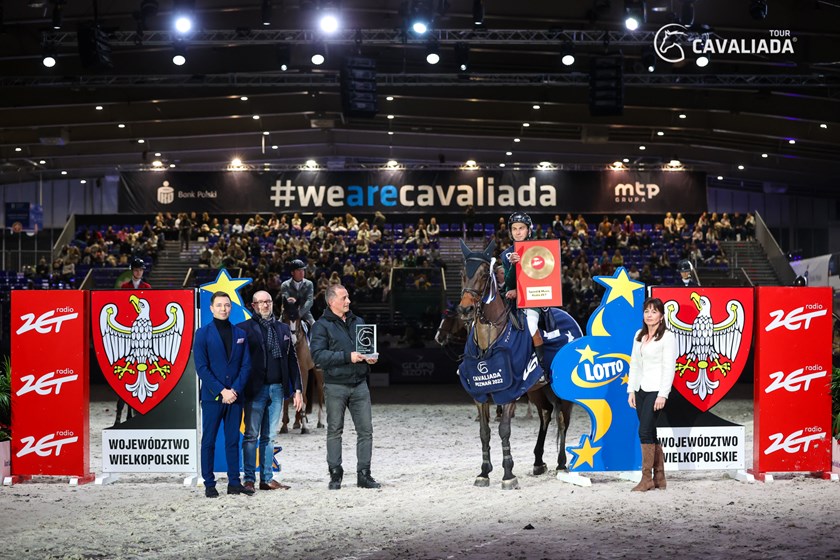 11 riders took part in the rivalry as part of the Immergas Dressage Tour. Once again, the winner was Sandra Sysojeva aboard Found Boy. Natalia Plata (POL) followed in second with Dolcetto, and Teresa Tomaszewska (POL) topped off the podium with Belle Couture M.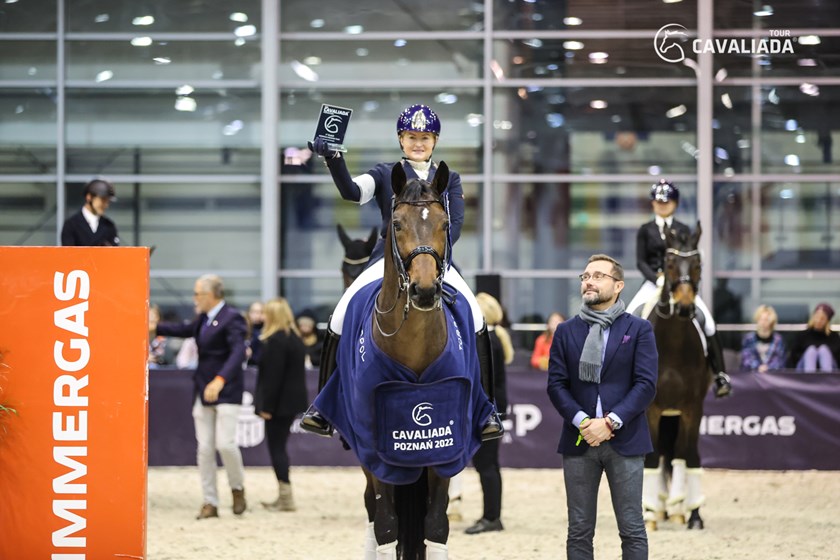 In the relay show, for the prize of PKO Bank Polski, under the patronage of TVP Sport, as part of CAVALIADA Future, the winning team were Marek Lewicki, Mia Moczkowska and Anna Korus. Second place went to Angelos Touloupis, Zuzanna Byczkowska and Zofia Reimann, and third to Katarzyna Wieczorek, Alicja Marszałek Filipek and Gabriela Lewandowska.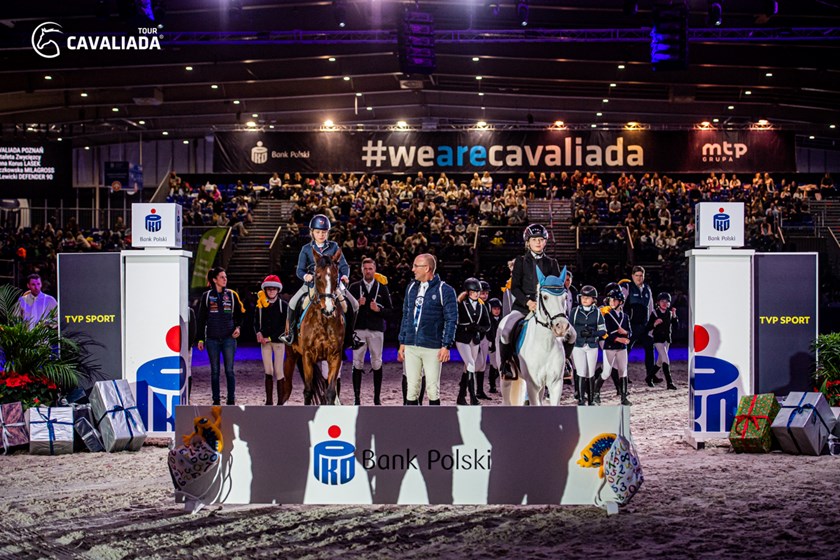 The classification of the CSI1* Small Tour Final, for the prize of Greater Poland Equestrian Association, was split due to the number of competitors, and there were two winning pairs: Katarzyna Maciejewska (POL) with Laskana and Andrzej Głoskowski (POL) with Montenea Z.
Can't be with us in the halls of Poznań International Fair? Watch the livestream – available at live.cavaliada.pl.
The main sponsor of CAVALIADA Tour is PKO Bank Polski, the strategic partner is the LOTTO brand, the Host City is the City of Poznań, and the partners are the Wielkopolska Region Local Government and the Polish Equestrian Association.
 Results: https://zawodykonne.com/zawody/tarantevents/tour/891