Victory in the Middle Tour Final belonged to home rider Aleksandra Kierznowska.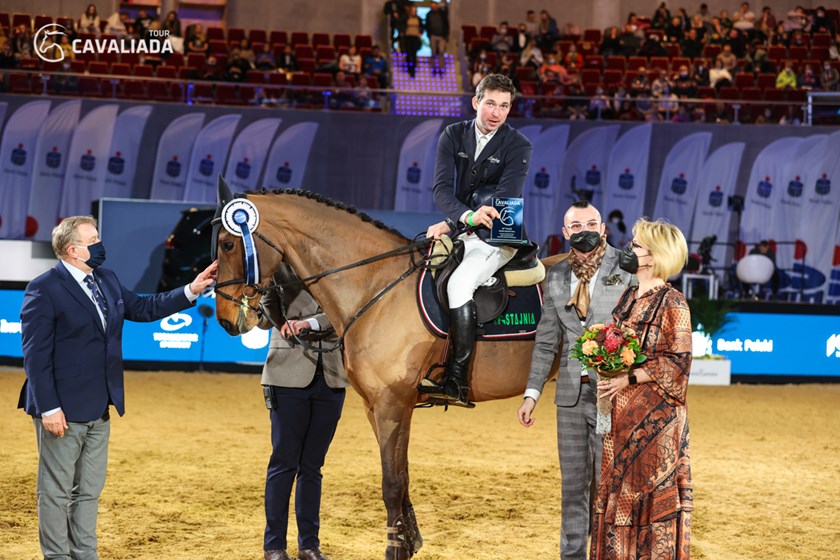 The Middle Tour Final, for the prize of Kwiaty Polskie and under the patronage of Baborówko Equestrian Association, saw 50 riders on the startlist. The first course, at the height of 140 cm, included 12 fences, and proved to be demanding also because of the precise time allowed. Ultimately 12 pairs went on to the jump-off. Poland's 19-year-old Aleksandra Kierznowska was unbeatable aboard the chestnut Corleano. It was the rider's 60th international win.
"The strategy was to go fast and clear. I saw the previous riders and I feared that the turns that I planned may be too hard for Corleano, since he is not as experienced. But we managed to do it and I'm very proud." – said the winner.
Second place went to Marek Lewicki with 8-year-old Come, and third to Kamil Grzelczyk riding Cassidero. Young polish athletes Lena Maruszak and Lena Oleszkiewicz also showed they are in great shape, scoring double clears and placing 4th and 5th respectively.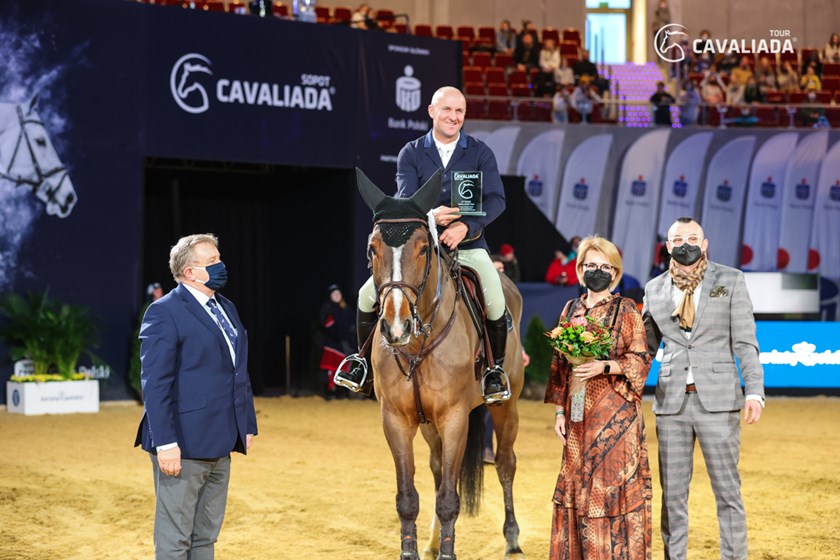 A fixed point of the Saturday program at CAVALIADA is the CAVALIADA Future competition for children on ponies. Today the riders' style was judged by Dawid Kubiak – an experienced home athlete, and the best of them battled it out in the jump-off. First place in the MINI category belonged to Maja Nagła with Walnut Samson. Second went to Katarzyna Zawadzka with Wedog Pride N Joy, and third to Zofia Wierucka with Cykor. The winner in the MIDI category was Julia Peszek with Luna, followed by Zofia Hart Dyke with Mississipi and Zofia Janusz with Jagienka.
The Amateur Tour Final, for the prize of Tobilet.pl and under the patronage of the Polish Tourism Agency, ended with the win of Roksana Naumiuk aboard Starlight. Lena Rybak-Massalska with Hassan van de Wittemoere finished second, and Piotr Kozioł with Siena 'M' was third.
The morning Small Tour was played out for the prize of the National Support Center for Agriculture, under the patronage of the Polish Jockey Club. The best rider was the 15-year-old Kuba Kraśko with Osi, followed by Barbara Kościelska with Cachadillo and Nadia Lehmann with Silver Star.