The winner of the Medium Tour Final at CAVALIADA Warsaw was home athlete Dawid Skiba.
38 pairs took part in the Medium Tour Final, for the prize of Kwiaty Polskie and under the patronage of Baborówko Equestrian Association. 8 of them were clear over the first course, measuring at 140 cm.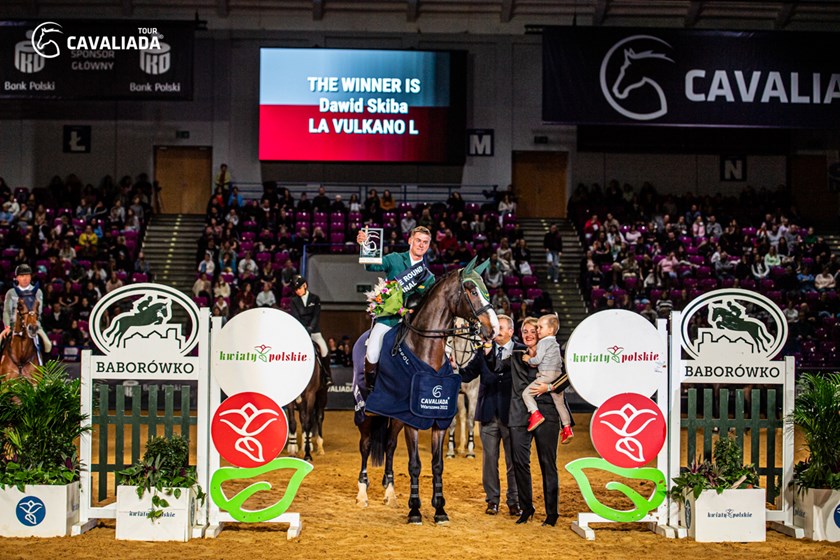 The author of the fastest clear round in the jump-off was Poland's Dawid Skiba aboard La Vulkano L – a horse bred in Poland by Jan Ludwiczak.
"The jump-off was demanding, because we had fast, experienced riders with good horses, so there was a lot to do and you had to take a risk. (…) The first course seemed like a classic track, which may have made some people downplay it. It turned out to be really difficult - a line of two oxers at a distance of 23 meters, a triple combination with very colorful poles - the horses reacted differently to it and it was hard to determine a good place for take off."
At CAVALIADA, for the first time, we host the course designer Magdolona Erdelyi from Hungary. Asked about his opinion Skiba replied: "You can see the differentiation. Every day the level of difficulty increases, but it also gets more interesting, especially the jump-offs. There are possibilities for tight turns, to go a little faster, or take out a stride. It gives us a range."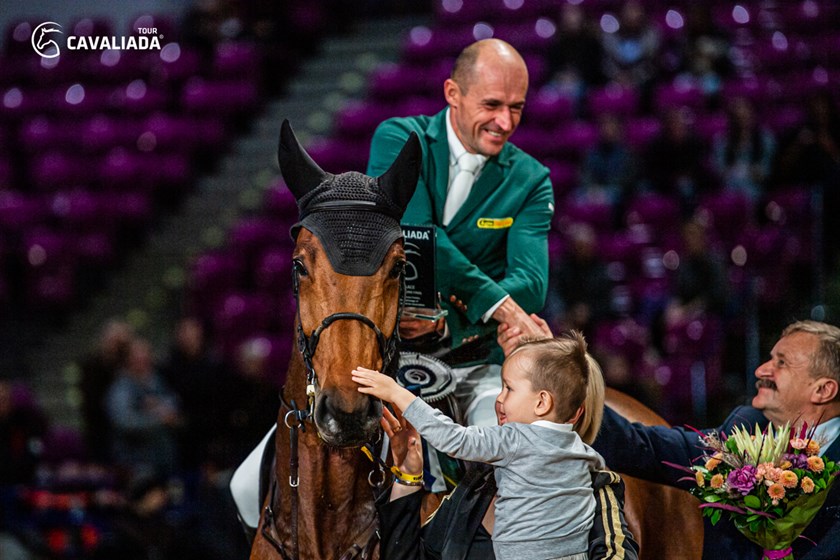 Jarosław Skrzyczyński (POL) followed in second with Karanza van de Boomgaardschuur, and third went to Lithuania's Andrius Petrovas with Qarath van de Paebroek Z.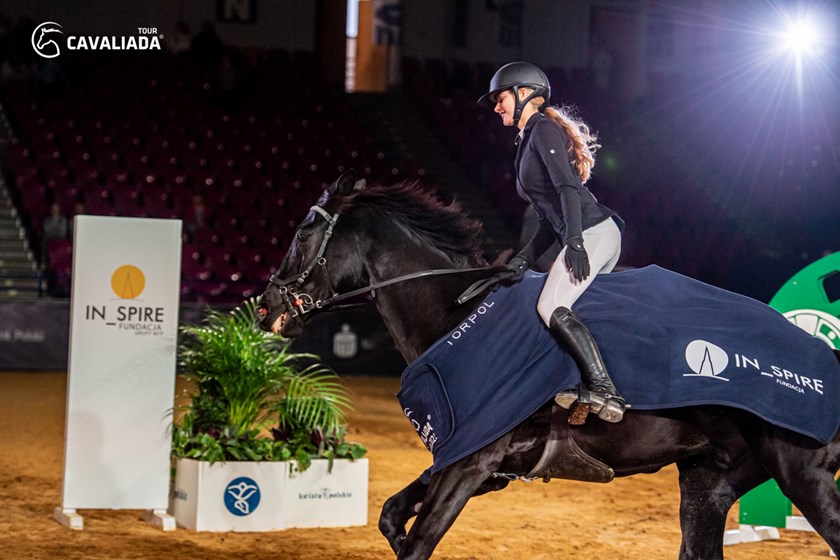 The first class of the day – Small Tour, for the prize of In Spire Foundation, ended with the victory of Julia Parda (POL) with Cheyenne. Second place went to Daria Kobiernik (POL) with Donna Neva S, and third to Aleksandra Kozłowska (POL) with Nabab.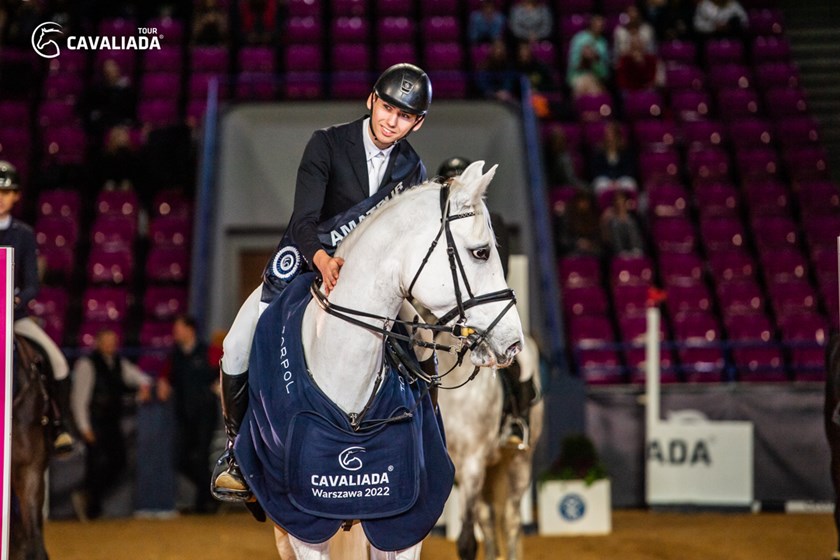 The winner of the Amateur Tour Final, for the prize of r360 Interactive Agency, under the patronage of Horse&Business Magazine, was Kamil Kowalski with Celine, followed by Zofia Migdalska (POL) with Wiwiana and Maria Noga (POL) with Cabanna 2.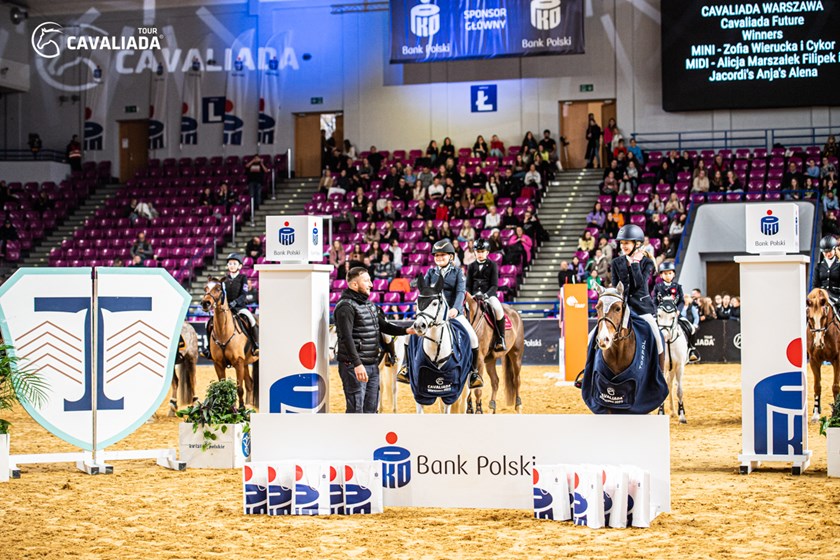 The first CAVALIADA Future classes, for the prize of PKO Bank Polski and under the patronage of Torpol are a fixed point of Saturday's program. Today's competitors were judged on their style by a home rider Daria Kobiernik. In both categories, three of the eight athletes qualified for the jump-off. The winner of MINI class was Zofia Wierucka with Cykor, followed by 8-year-old Maja Głoskowska with Wedog Pride N Joy and Anna Korus with Lasek. In the MIDI category victory belonged to Alicja Marszałek Filipek with Jacodi's Anja's Alena. Second place went to Lila Kulesza with Jowisz, and third to Jakub Mroczek with Vulcano.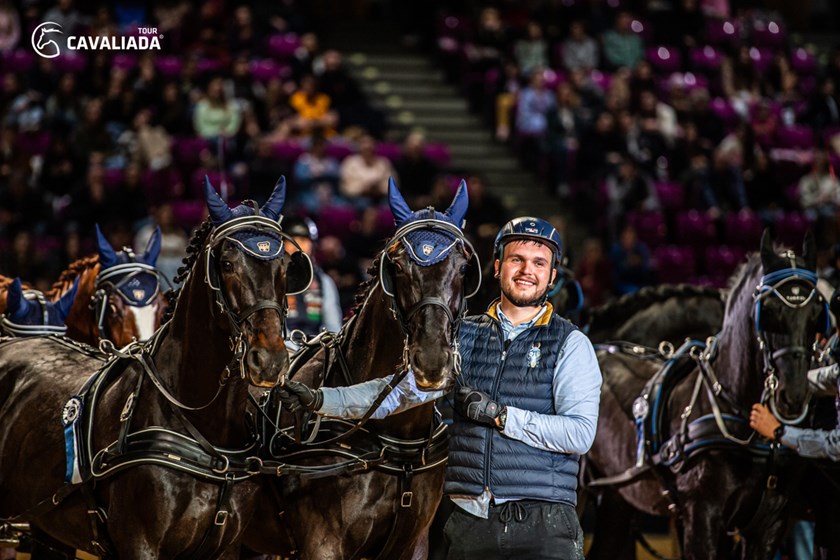 The youngest competitor of CAVALIADA Driving Tour once again proved that him and his horses are in fantastic shape. Aleksander Fularczyk was triumphant for the second time, driving Edje, Ares, Neptun and Nuta, securing his position as the leader of the Polish Indoor Driving Cup. Today's competition was played out for the prize of the Marshal of the Masovian Voivodeship.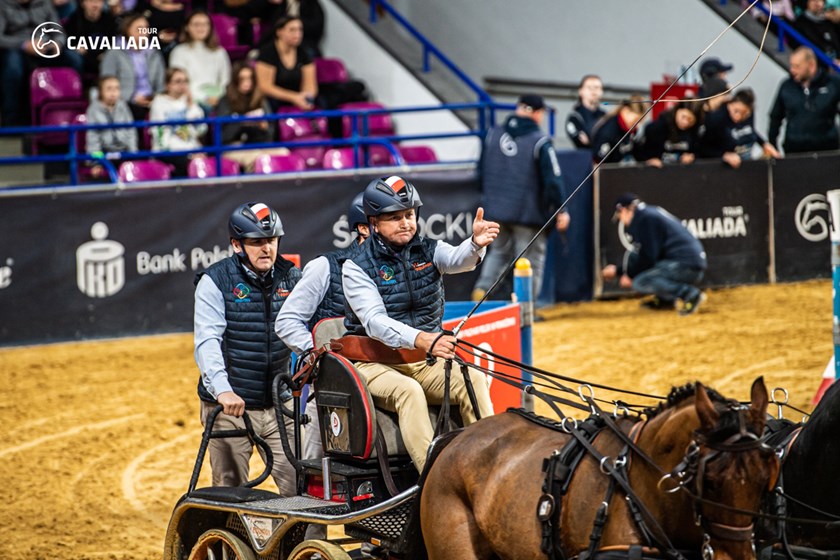 Second place went to Piotr Mazurek with Blizard, Peloponez, Jaśmin and Inwencja, and third to Krzysztof Szczepaniak with Maestoso Mano, Pluto XX-2, Pluto XX-21 and Pluto XX-3.
Results: https://zawodykonne.com/zawody/tarantevents/tour/884
Those who cannot be with us in the COS Torwar hall can watch the live coverage of the event. The broadcast is available at https://live.cavaliada.pl/
The main sponsor of the CAVALIADA Tour 2022/2023 is PKO Bank Polski. More information can be found at https://www.cavaliada.pl/en