Become a sponsor of CAVALIADA Tour
Create a great celebration of equestrian enthusiasts with us!
4 CITY, FOUR COMPETITIONS
CAVALIADA Tour 2022/2023 is the largest Tour of equestrian events in Europe. CAVALIADA consists of four cities: Warsaw, Poznań, Sopot, Kraków and four crowning competitions at the highest level: show jumping, eventing, dressage and driving.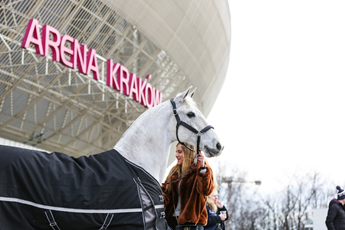 SPORT AND BUSINESS
Horseback riding is a beautiful sport and horses are deeply rooted in our culture. CAVALIADA connects the sports environment and business. Our sponsors have at their disposal the best, comfortable places with full waiter service. A business meeting at the competition arena, where players from all over the world compete for points for the world ranking - this is our proposal.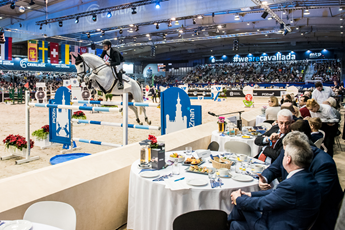 THOUSANDS OF PEOPLE IN ONE PLACE
CAVALIADA Tour is the most recognizable equestrian event organized in Poland. Every year the stands are filled to the brim and ticket sales end before the event starts. Logotypes on the boards, sponsorship obstacles, LED screens are just some of the media visible in the main arena.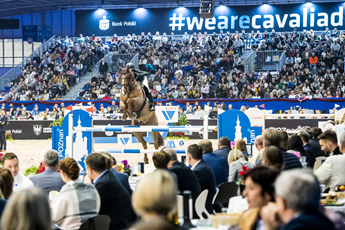 THE LARGEST FAIR IN POLAND
The Fair of Equestrian Equipment and Accessories is very popular, as this place attracts thousands of people. The fair zone is a space available to our sponsors, it is a very good place for direct contact with the client or for displaying appropriate advertising.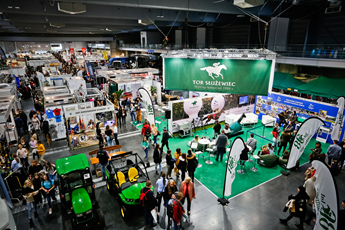 LIVE STREAM
CAVALIADA Tour is broadcast on TVP and TVP Sport, which definitely increases the range of your brand's exposure. We also create our own studio for PPV transmission in each location. The studio is a very good place to reach those who could not visit the event in person.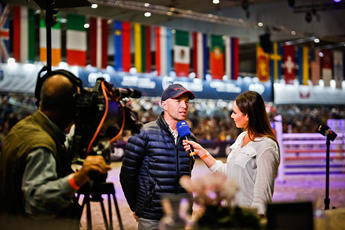 EVENT BRANDING
Good presentation of our sponsors is our priority. Our partners have at their disposal areas on the premises of the event, a sponsorship footer in the graphics of the outdoor campaign, information published via our social media and many other places with which both visitors and players have contact.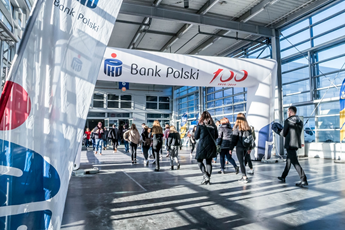 DECORATION CEREMONIES
The most important moment of CAVALIADA are the decoration ceremonies, they take place after the end of each competition. Decoration is a special moment for our partners, it is a direct contact with the best players, a moment for photojournalists and a memory that will stay with us for a long time.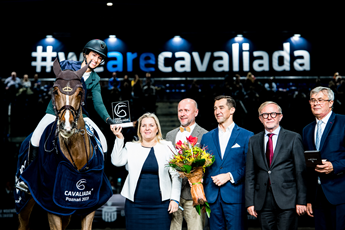 VIP ZONE
We provide a space reserved exclusively for our sponsors and VIP guests, this space is separate from the main arena and the audience. The VIP zone is a good place for a business meeting and meeting interesting people from different backgrounds.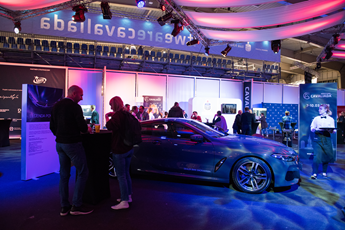 ADVERTISING EQUIVALENT
The numbers speak for themselves! In CAVALIADA Tour 2018/2019, the advertising equivalent amounted to PLN 14,000,000 for 4 locations. In CAVALIADA Tour 2019/2020 the equivalent was PLN 11,100,000 for 3 locations. As a team, we strongly care about PR and the scope of the event we organize.
SOCIAL MEDIA
CAVALIADA is also the most recognizable event in social media. Our community is made up of thousands of people #wearecavaliada. CAVALIADA's Facebook profile is watched by over 89,000 people, Instagram by over 69,000, our YouTube account is subscribed by over 5,950 people. Recently, we are even on TikTok, where we are watched by over 49,000 people.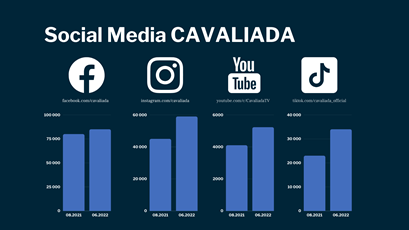 Do you have any questions? We are always at your disposal!
Kontakt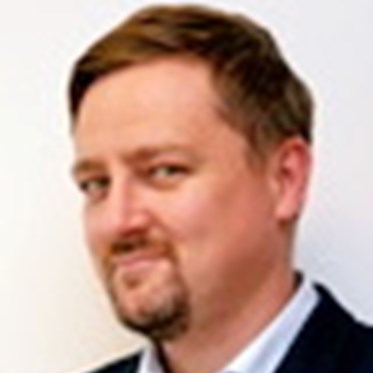 e-mail.
jan.gladysiak
e-mail.
filip.szafarek